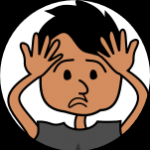 Support and guidance for parents/care givers
I make a point of supporting parents throughout the therapeutic process. I provide regular contact, tips, techniques and strategies for parents and care givers to use in between sessions.
Attuning to your child's emotional needs is a powerful experience for both the child and the parent.
Helping your child to recognise and regulate their emotions is the best gift you can give a child.
During the time I am working with your child I can guide you to support your child in the most powerful and positive ways. Working this way really helps to effect change quicker and both parent and child feel the amazing positive benefits.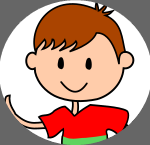 Helping Children from 5 years old and upwards
My approach helps children to change the way they feel, think and behave and I can help children as young as 5 years old. I have helped children with diagnoses of Aspergers syndrome and ADHD too.
Because we don't appreciate nor recognize the powers of emotions often we aren't aware of how destructive or on the other hand how enhancing they can be.
My work helps your child to not only recognise and regulate their emotions but also to feel in control, safe, secure and confident.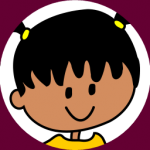 The science bit
The approach I use is based on insights from Evolutionary Psychology,  Positive Cognitive theory, Psychoneuroimmunology (PNI) and NLP (Neuro Linguistic Programming) and intrgrated Parts Therapy.
This approached has been named 'Interpersonal Neurobiology'  by world leading Children's Psychiatrists.
Recent research shows how we can not only help a child's brain cognitively develop but also how we can influence that development.  The way we communicate with our children has a profound impact on how they develop, the opinion of themselves in this world, how they interact with others and how ultimately, what they learn in their in their early years, creates the adults they become.
Testimonial from a School Professional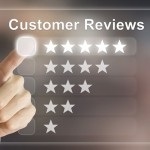 "I have been deeply impressed by the profound impact that the Ollie sessions have had on some of our most vulnerable children. Barbara has been excellent in improving outcomes for all of these children, having worked with a caseload of children with a range of issues, including social isolation, anxiety, and social-emotional, mental health difficulties including challenging behaviour. The children's emotional literacy and ability to express their feelings has been remarkable. The pupils love the therapeutic model, as well as school staff and parents alike. It is a friendly and approachable concept, and the kind, understanding and nurturing style of Barbara has been exemplary. This work has joined-up with our school ethos of positive behaviour management, and some of the ideas are being used by our pastoral team to reach out to more of our children. I would whole-heartedly recommend this intervention, as well as the wonderful Barbara, to anyone who is interested in supporting children experiencing difficulties in issues away from the classroom environment".
Behaviour, Inclusion and Pastoral Manager
A testimonial from a very happy Dad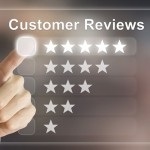 "My Daughter had a number of issues which were causing her have very restless nights, sleeping and causing her eczema to flair up. She would scratch her skin till she started to bleed.
We were back and forwards to her GP for well over a year and she was prescribed various creams to help with her skin condition. These creams never helped with the underlying cause and they didn't help break her habit of scratching.
After talking with Barbara about it she told me she was confident she could help by using Ollie and his superpowers. My daughter and I read the book we got from Barbara together and after the 1st session the habit of scratching had gone. I expected it to work but I was shocked at how quickly it worked!
My daughter had few more sessions and they made a huge difference, I saw a change in her in the way she handles all her emotions, she has grown in confidence, become less afraid and now sleeps through the night with no problems at all.
A very happy Dad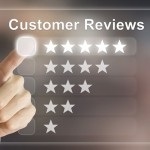 "I can honestly say he is better for having worked with you; I did have reservations in the beginning but would like to say thank you because you have helped my Son and me.
My Son is different after seeing you, I know in your last email you asked what his behaviour has been like. I have had the boys the last two weekends and they have been wonderful".